In our After School Program, students will improve their self-discipline, increase their self-confidence, learn respect, and improve their grades in a fun and structured environment. This innovative program offers an excellent alternative to daycare!
We will offer an after school program for the local schools in the Smyrna area with Van Pickup services for your child. Please let us know if you are interested in the program as there is a limited space available!


---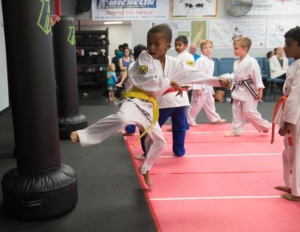 Cost:
1 Student: Registration fee $150  +  1-2 days: $45 or 3-4 Days:$70

2 Students: Registration fee $240 + 1-2 days:  $72 or  3-4 days: $112
Days:
Pick-up is offered Monday – Thursday. We are on the same schedule as school, so if there is no school there will be no pick-up.
Payment Policy:
All payments will be a weekly auto-withdrawal from a debit or credit card. There is a 30 day cancellation
Belt Testing:
Students will be eligible to test for their next belt every 9 weeks. A $55 test fee is required and includes their belt and certificate.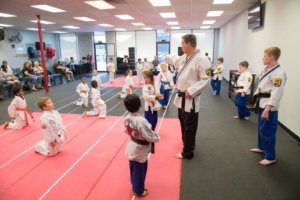 Pick Up Time:
Pick up is by 6pm at the academy to avoid late fees. If your child is a member and is in class at that time, pick up will be at the end of their class.
Transportation:
Students will be transported from their Elementary School to our Academy in a 14 passenger bus.
Snack:
After a tough day at school, kids will need nourishment! We provide a low calorie snack that will prepare the students for their Martial Arts class.
Martial Arts:
The greatest benefit of our After School Program is the Martial Arts training! Students will have a blast learning effective self defense techniques while enhancing life skills and fitness!
We are on a very tight schedule and cannot leave the elementary school until each child has been accounted for! When this happens we are late for each additional stop. We will give you contact info upon registration.
---
There is no penalty if Mr. Tasker has been notified.
---
The following "no-show" fees will apply:
First occurrence: no charge
Second occurrence: $25
Third occurrence: $50
Fourth occurrence: Dismissal from program
No-Show Policy:
Mr. Tasker must be informed if a child has been checked out early or did not attend school.