We offer kids programs through our foundation page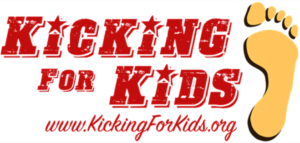 Kicking for Kids Foun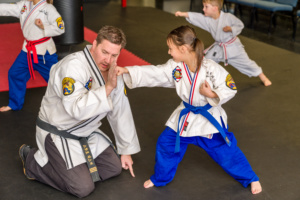 dation was established in 2017 as a nonprofit 501(c)(3) to provide opportunities for youth who would benefit from martial arts instruction. With over 40% of the 125 students being from families who are experiencing a financial hardship and do not have the ability to pay the full tuition, we began the foundation to help provide scholarships. In addition, we partner with our area schools and other nonprofit organizations to raise money for our mentoring program and to offer other activities and classes throughout the year.
 Mission: Our Mission is to provide exceptional martial arts training in a family-focused environment that encourages each student to achieve their own personal victory, pilsung. Values Pilsung is achieved through having strength of character, mind, and body, and following the tenants of martial arts.
Please visit our foundation's website at www.kickingforkids.org for more information on how you can get involved,  our community involvement and our fundraising events.