Welcome to North Metro Martial Arts..
At NMMA, we have exceptional instructors with years of experience that can give you quality service in martial arts in Atlanta, GA.  We strive to provide classes that suit your needs for exercise and growth in martial arts. We offer classes for all ages groups to provide an environment that the whole family can learn together and get into shape!
We have a few simple goals here at NMMA and we put 110% of our effort into achieving them. In short, these goals have but one purpose: To give you the best possible martial arts training experience we possibly can. Everything we do works toward this goal.
CURRENT PROMOTIONS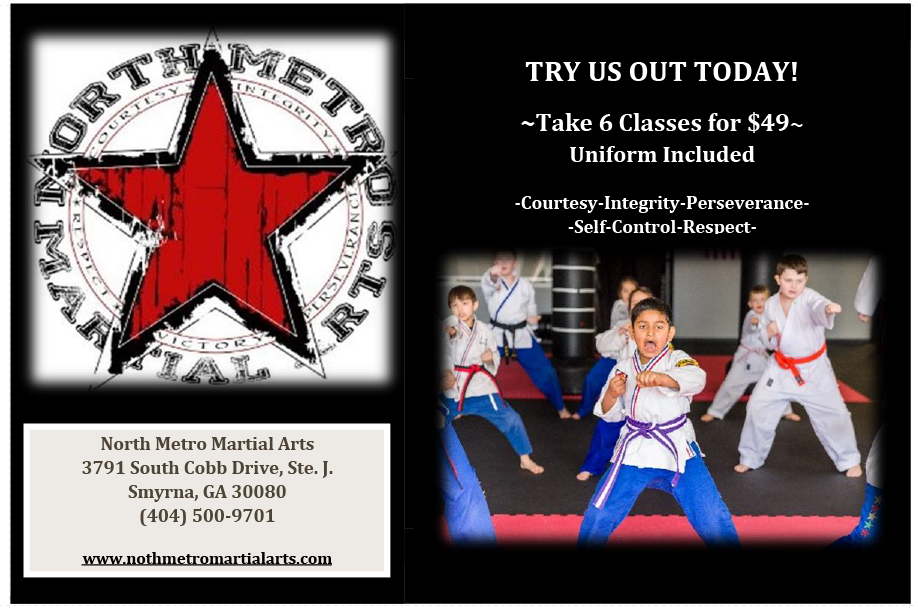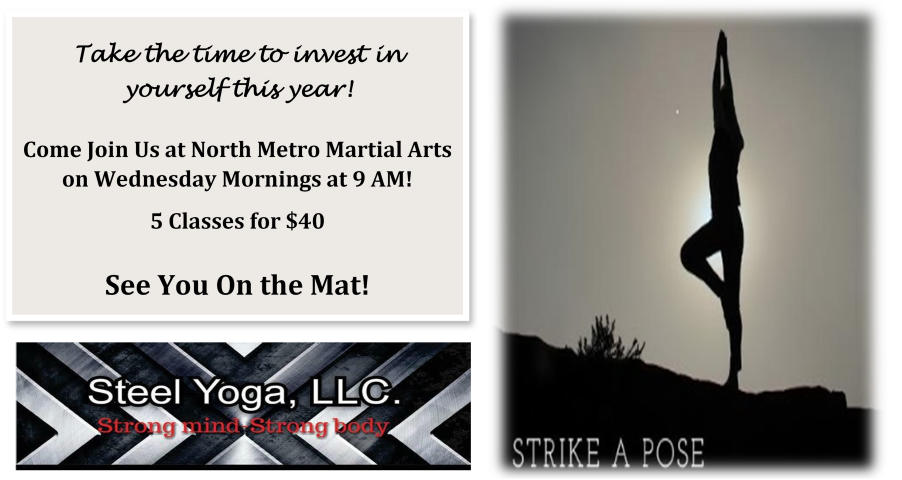 ---
---
Kids Martial Arts: 
Self-defense is the bare minimum your child will walk away with North Metro martial arts classes. Through setting goals and advancing through the martial arts ranking system – your child will develop ambition, drive and determination.
Adult Martial Arts: 
We all strive for greatness…
To be filled with confidence, pride, fulfillment and joy. But these qualities can be hard to come by. Especially between the responsibilities, distractions and other things that consume your time. It can be hard to find time for you – time you can spend growing and developing.
Special Needs Programs:

North Metro Martial Arts works with individuals on motor, cognitive, sensory and social skills through the practice of karate. Students range from 6 years old and up, with such diagnoses as autism, cerebral palsy and sensory processing disorders.
---
Breaking it Down…

Expertise: We strive to achieve the greatest levels of expertise in martial arts that we can. That way, we'll have answers to every one of your questions.
Safety: From our professional equipment and our facility – everything is geared toward keeping you safe and injury-free. That way your martial arts experience will be as fun and enjoyable as possible.
Confidence. Discipline. Focus: We strive to not just teach you the raw techniques of martial arts – but to help you uncover
its ancient wisdom to better your life.
Fun:   We strive to make our martial arts training as fun as possible. After all, all work and no play is simply boring. Each class is infused with light-hearted moments to break up the intense focus and concentration.
What are people saying:
The North Metro Martial Arts Foundation
We have created the North Metro Martial Arts Foundation, Inc. to enhance and expand the martial arts programming that is offered to our students, schools and community. The NMMA Foundation, a 501(c)(3), will allow for us to receive grant funding and to accept gifts given to us by donors for our after school, camps and mentoring programs. To read more about the NMMA Foundation, click here
We will also use it as a vehicle for our fundraising efforts to support organizations that serve children. If you would like to volunteer for any activities sponsored by the foundation you can either see Mr. and Mrs. Tasker or contact our nonprofit parent volunteer lead, Kathleen Varda!
Thank you for being part of the NMMA family.